One very easy way that all moms can help the environment is by changing the way we pack our kids' lunches. Imagine all of the plastic baggies, foil, and plastic wrap that are going into our landfills? We CAN make a difference! The changes are easy AND will save you a lot of money as well! A great company that can help us with our waste-free efforts is
Go Fresh
. They make
reusable snack and sandwich bags
called
Fresh Snack Packs
!
Go Fresh sent me a sandwich bag and a snack bag for me to review. These reusable baggies are IMPRESSIVE! First of all, they are made from PVC free plastic. They are Phthalate free, BPA free, lead free, non-toxic and free of any ink printing. The baggies are shut with a Velcro closure and the top flap actually opens out into a place mat. It can even wrap around the handles of a stroller, bike, or shopping cart! The most impressive feature of these reusable snack bags is the durability! These are tough little baggies…they will last and last! In fact, Crystal Figlietti, the inventor and also mom of three, says on her site that she has been using the same snack bag for over 100 days of school lunches! I totally believe it after seeing and using the baggies!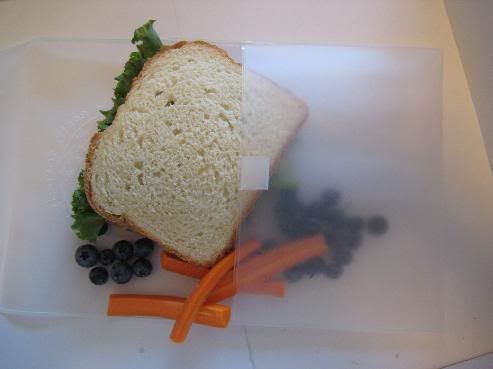 This brings me to my next point-they are VERY AFFORDABLE! The Snack size bag is $4.50 and the Sandwich size is $5.50! Think about ALL of the baggies, tin foil, and plastic wrap that you WON'T have to buy and how much money you will save. These are convenient because they are just like regular disposable snack bags, but they are eco-friendly, reusable, and safe! Plus, these small changes make a big impact on our children and the way they think. This is a great way for parents to lead by example and show their kids how important it is to protect our planet!
See How They Work:

Want It: Fresh Snack Pack reusable baggies can be purchased online at Go Fresh.
This contest is closed. Congratulations to the winner, Peggy! Winner has been emailed and has 48 hours to contact me.