One of our favorite snacks is popcorn. We pretty much eat it all the time–it's low calorie, low fat, and it's a whole grain. However, we stopped eating microwave popcorn a long time ago. Now, we buy the kernels and pop it ourselves and it is so much better than the microwave kind. So much. Not only does it flat out taste better, but it doesn't have all of the chemicals that microwave popcorn has. You don't need a fancy electric popcorn maker to make popcorn either–you can make fresh popcorn right on your stove top! With Fall in full swing, we've been snacking on this pumpkin-spiced popcorn that is to die for. It's a little bit salty. A little bit sweet. And, a whole lot YUMMY!
Pumpkin-Spiced Popcorn
3 Tbsp. brown sugar
2 tsp. pumpkin pie spice
1/2 tsp. salt
2 Tbsp. canola oil
3 Tbsp. butter
2/3 cup popcorn kernels
Combine sugar, spice, and salt in a small bowl. Set aside.
Stove top method:
Add canola oil and a 2-3 popcorn kernels to a large, heavy bottomed pot on stove top over medium-high heat. When those kernels begin to pop, the oil is hot enough to begin popping the corn. Add 2/3 cup popcorn kernels to the pot. Cook, covered, on medium high heat until fully popped–shaking the pot every 10-20 seconds to ensure that all kernels are popped and that popcorn doesn't burn. Turn off heat. Quickly add melted butter to the popcorn and immediately sprinkle spice mixture over popcorn. Stir or shake pot to coat.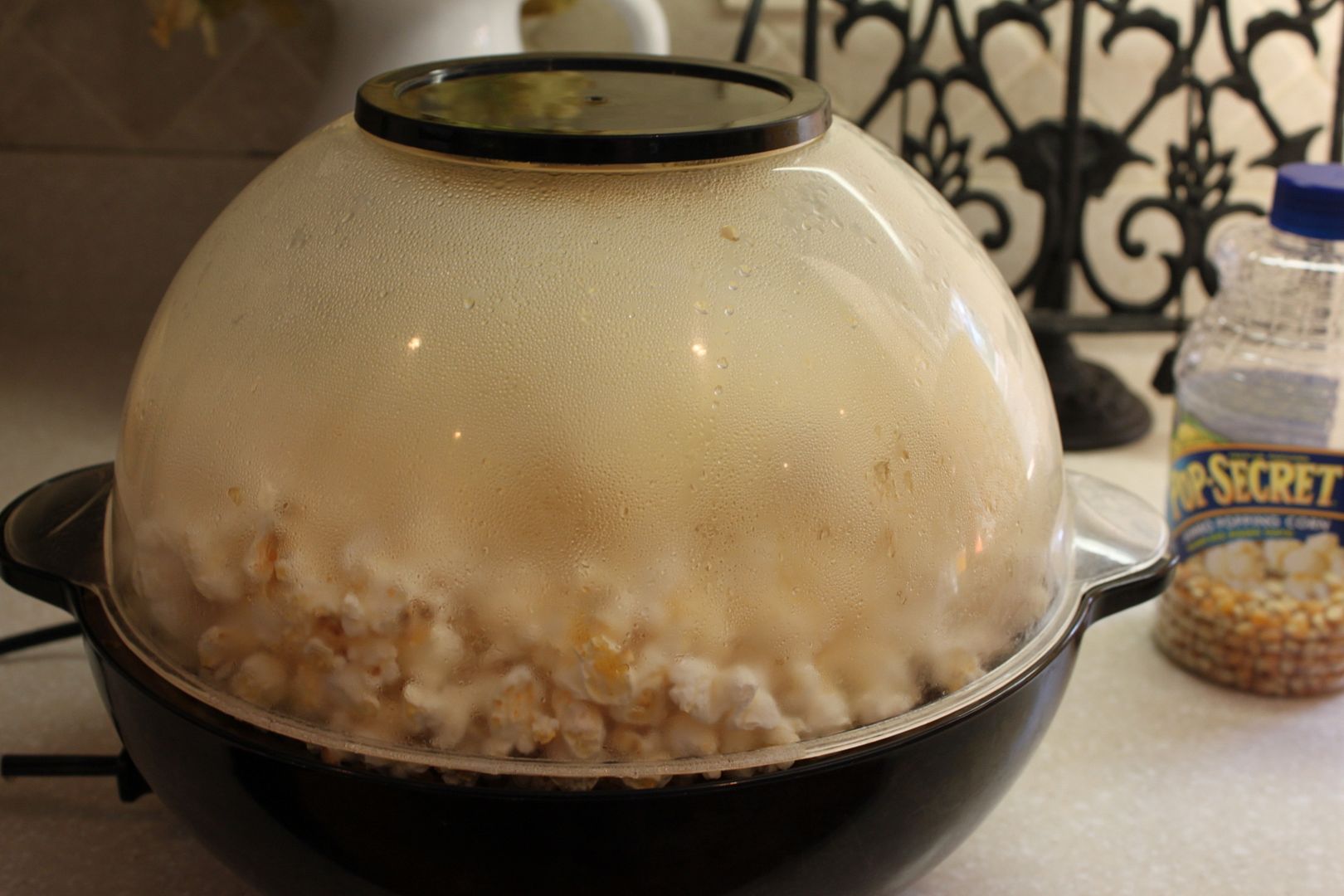 If you do have an electric popcorn maker, follow the instructions for your model and then once the popcorn is buttered and done–IMMEDIATELY toss the popcorn with spice mixture.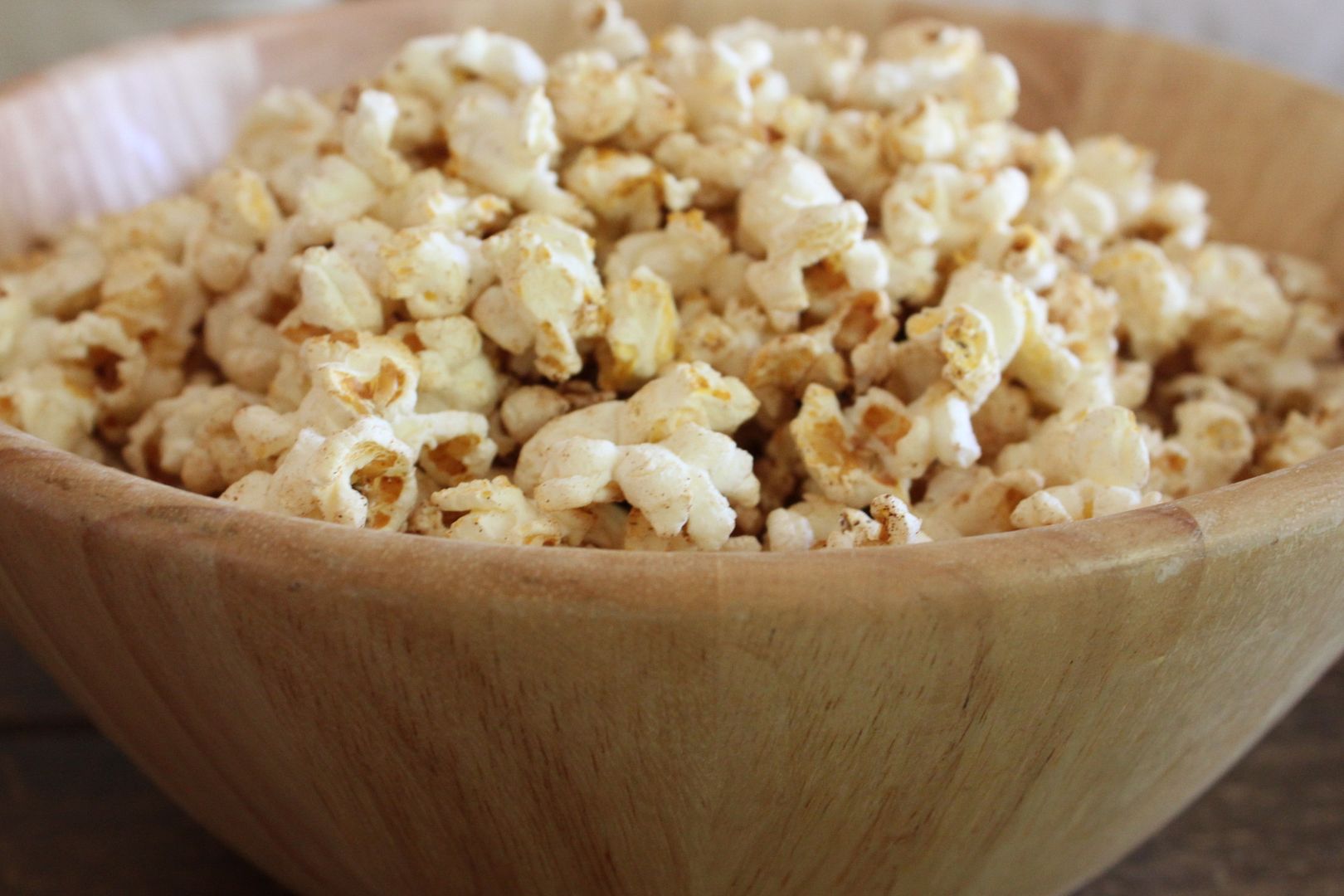 For more recipe ideas visit Beauty and Bedlam, A Beautiful Mess, and 5 Dollar Dinners!